Yes, God's Not Dead: A Light in Darkness is available on Netflix in the USA, but did you know you can unlock thousands of movies and shows not currently available in the USA? The release date for Netflix USA was December 5th 2018, and it's currently not available on Netflix in any other countries.
Check out this sample list of movies you can unlock through International Netflix, including "Fireproof (2008)", "The Robe (1953)", and "The Mark (2012)"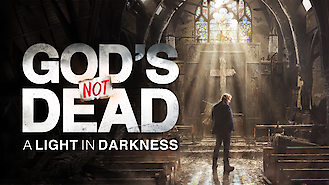 God's Not Dead: A Light in Darkness
2018
After a fire breaks out at his church, a pastor faces a legal battle against university leaders who wish to push the congregation off the campus. In the wake of a tragedy, he comes face-to-face with old wounds and difficult questions on the meaning of faith.
Cast
David A.R. White

John Corbett

Shane Harper

Ted McGinley

Jennifer Taylor

Benjamin A. Onyango

Tatum O'Neal

Cissy Houston