Yes, In the Army Now is available on Netflix in the USA, but did you know you can unlock thousands of movies and shows not currently available in the USA? The release date for Netflix USA was December 5th 2018, and it's currently not available on Netflix in any other countries.
Check out this sample list of movies you can unlock through International Netflix, including "High Anxiety (1977)", "Little Man (2006)", and "The Family Jewels (1965)"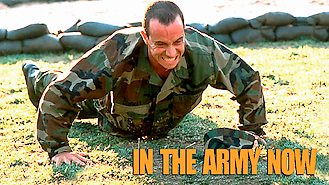 In the Army Now
1994
Bones Conway and Jack Kaufman didn't really know what they were in for when they enlisted in the U.S. Army; they just wanted to get a job and make some money. But these new recruits are so hapless, they run the risk of getting kicked out.
Cast
Pauly Shore

Andy Dick

Lori Petty

David Alan Grier

Esai Morales

Lynn Whitfield

Art LaFleur

Fabiana Udenio

Glenn Morshower