Yes, Lez Bomb is available on Netflix in the USA, but did you know you can unlock thousands of movies and shows not currently available in the USA? The release date for Netflix USA was February 7th 2019, and here are the dates it was released on Netflix in other countries:
Netflix Canada: Released on February 7th, 2019
Check out this sample list of movies you can unlock through International Netflix, including "New York, I Love You (2008)", "Mary and Max (2009)", and "Beavis and Butt-head Do America (1996)"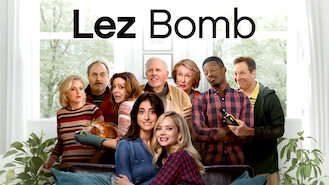 Lez Bomb
2018
A young woman's attempt to come out of the closet on Thanksgiving gets complicated when her male roommate shows up to her parents' home unannounced. The plan: come out as gay by introducing her girlfriend to her family over Thanksgiving. The execution: less than ideal.
Cast
Jenna Laurenzo

Deirdre O'Connell

Brandon Michael Hall

Kevin Pollak

Elaine Hendrix

Steve Guttenberg

Cloris Leachman

Bruce Dern