Yes, Solo: A Star Wars Story is available on Netflix in the USA, but did you know you can unlock thousands of movies and shows not currently available in the USA? The release date for Netflix USA was January 9th 2019, and here are the dates it was released on Netflix in other countries:
Netflix Canada: Released on January 9th, 2019
Check out this sample list of movies you can unlock through International Netflix, including "Smokey and the Bandit (1977)", "Mongol (2007)", and "Star Trek III: The Search for Spock (1984)"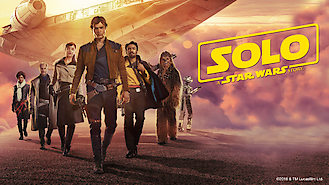 Solo: A Star Wars Story
2018
A young Han Solo tries to settle an old score with the help of his new buddy Chewbacca, a crew of space smugglers and a cunning old friend. Gangsters, gamblers and thieves -- and they're on his side. But he can only count on his wits and his Wookiee sidekick.
Cast
Alden Ehrenreich

Woody Harrelson

Emilia Clarke

Donald Glover

Joonas Suotamo

Thandie Newton

Phoebe Waller-Bridge

Paul Bettany