Yes, Taken, Season 2 is available on Netflix in the USA, but did you know you can unlock thousands of movies and shows not currently available in the USA? The release date for Netflix USA was January 12th 2019, and it's currently not available on Netflix in any other countries.
Check out this sample list of movies you can unlock through International Netflix, including "24 (2001-2010)", "24 (2001-2010)", and "24 (2001-2010)"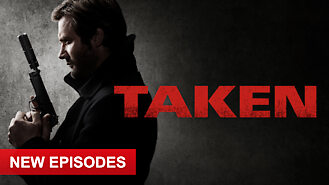 Taken, Season 2
2017
After a personal tragedy upends his life, a highly skilled former Green Beret is drawn into a career as a secret government operative. He's an ex-Green Beret with a very particular skill set, drawn to the front lines of international espionage.
Cast
Clive Standen

Jennifer Beals

Gaius Charles

Brooklyn Sudano

Monique Gabriela Curnen

Michael Irby

James Landry Hébert

Jose Pablo Cantillo

James Landry Hebert