Yes, The Cakemaker is available on Netflix in the USA, but did you know you can unlock thousands of movies and shows not currently available in the USA? The release date for Netflix USA was December 5th 2018, and it's currently not available on Netflix in any other countries.
Check out this sample list of movies you can unlock through International Netflix, including "This Is England (2006)", "Good Bye, Lenin! (2003)", and "Monster (2003)"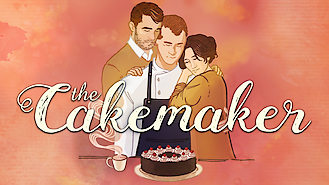 The Cakemaker
2017
When a German baker travels to Jerusalem in search of his dead male lover's family, his growing involvement with them may expose his truth. His cookies and his company help her grieve the man she loved. He just can't tell her he loved him, too.
Cast
Sarah Adler

Tim Kalkhof

Roy Miller

Zohar Shtrauss

Sandra Sade

Tamir Ben-Yehuda

Stephanie Stremler

Tagel Eliyahu