Yes, The Last O.G., Season 1 is available on Netflix in the USA, but did you know you can unlock thousands of movies and shows not currently available in the USA? The release date for Netflix USA was December 5th 2018, and it's currently not available on Netflix in any other countries.
Check out this sample list of movies you can unlock through International Netflix, including "Mike Tyson Mysteries (2014)", "Suits (2011-2012)", and "The Mindy Project (2012-2013)"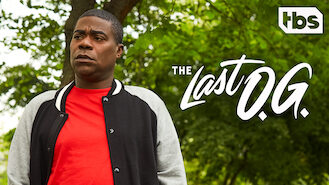 The Last O.G., Season 1
2018
After 15 years behind bars, a kindhearted ex-drug dealer returns to Brooklyn looking for a fresh start, only to discover things have changed. A lot. Life moved on when he was in prison. Now he's out, and he wants to do things right. But making up for lost time as a felon isn't easy.
Cast
Tracy Morgan

Tiffany Haddish

Cedric the Entertainer

Allen Maldonado

Ryan Gaul

Taylor Mosby

Dante Hoagland

Joel Marsh Garland

Gino Vento

Derek Gaines

Daniel J. Watts

Malik Yoba