Yes, The Sea of Trees is available on Netflix in the USA, but did you know you can unlock thousands of movies and shows not currently available in the USA? The release date for Netflix USA was November 8th 2018, and here are the dates it was released on Netflix in other countries:
Netflix Japan: Released on May 2nd, 2018
Check out this sample list of movies you can unlock through International Netflix, including "Good Bye, Lenin! (2003)", "21 Grams (2003)", and "The Kid with a Bike (2011)"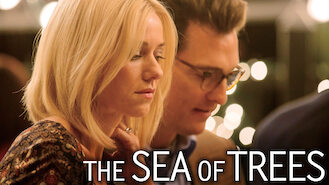 The Sea of Trees
2015
A brooding American unable to cope with personal crisis travels to "suicide forest" near Mount Fuji, where he meets a fellow lost wanderer.
Cast
Matthew McConaughey

Naomi Watts

Ken Watanabe

Katie Aselton

Jordan Gavaris