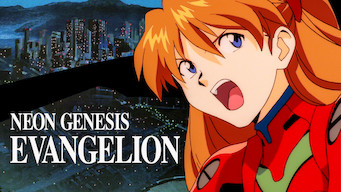 Is
Neon Genesis Evangelion: Season 1 (1995)
on Netflix Argentina?
4 / 5 (compiled from 1 review source)
Japanese TV Shows, Anime Series, Sci-Fi & Fantasy Anime, Action Anime, Cyberpunk
Synopsis
Fifteen years after the Second Impact, Shinji Ikari joins his father's group NERV as one of several teenage mecha pilots fighting the monstrous Angels. God's in His heaven, all's right with the world. On Earth, humanity faces either forced evolution -- or total destruction.
Unable to Watch without Unlocking
Cast
Megumi Ogata, Kotono Mitsuishi, Yuriko Yamaguchi, Megumi Hayashibara, Yuko Miyamura, Fumihiko Tachiki, Akira Ishida, Motomu Kiyokawa, Hiro Yuki, Miki Nagasawa, Takehito Koyasu, Tomokazu Seki, Tetsuya Iwanaga, Junko Iwao, Mugihito
Neon Genesis Evangelion: Season 1
Season 1 of Neon Genesis Evangelion has 26 episodes. Because different Netflix countries have different availability for episodes, you'll need to check the episode listing below to see which are available in Argentina.
You can also click on any episode below to get more information on which Netflix countries it is available in.