What's New on Netflix Netherlands
Here's what's new on Netflix Netherlands today, with the most recent Netflix releases at the top. Check back often! Netflix has new releases throughout the day, so we are constantly updating this list.
Music & Musicals, British Movies, Documentaries, Music & Concert Documentaries, Social & Cultural Docs, Rock & Pop Concerts
Follow the Rolling Stones as the iconic group breaks new ground in Latin America, wrapping a 10-city tour as the first-ever rock band to play in Cuba. They're musicians making history. But on an island where their music was once banned, they're the gods of rock 'n' roll.
More Info
Sports Movies, Sports Documentaries, Documentaries
With heart and determination, Antoine Griezmann overcame his small stature to become one of the world's top soccer players and a World Cup champion. From underestimated kid to World Cup champion, this French soccer hero traveled a long road to the top of his sport.
More Info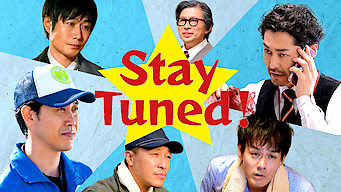 Mar

21 2019
Japanese TV Shows, TV Dramas, TV Comedies, TV Shows based on Manga
She's the most unlikely candidate to ever stumble into the role of a reporter, and she's keeping everyone on their toes with her eccentric ways. She has her colleagues at the network at a loss for words. She's a walking disaster, but where she goes, great TV follows!
More Info
Mar

21 2019
Barry and Team Flash cross paths with a woman harboring a deep secret from her family. Nora considers revealing the truth about her work with Thawne.
More Info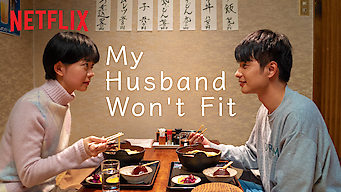 Mar

20 2019
Japanese TV Shows, TV Dramas, Romantic TV Shows, TV Shows based on Books
Kumiko and Kenichi meet in college and build a happy marriage together. But over time, an unusual problem threatens to destroy their relationship. Are love and sex the same? They'll have to find their own answers to this question beating painfully throughout their marriage.
More Info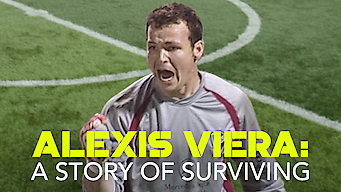 Mar

20 2019
Latin American Documentaries, Sports Movies, Sports Documentaries, Biographical Documentaries, Documentaries, Biographical Movies, Latin American Movies, Soccer Non-fiction, Sports & Fitness
After being shot during a robbery in Colombia and losing sensation in his legs, Uruguayan soccer star Alexis Viera finds a new sense of purpose. He was deemed one of soccer's elite athletes -- until tragedy cut his career short. Still, he never lost sight of his goals.
More Info
Mar

20 2019
Akira's big sister Makoto reaches out to Haruo, first giving him a dating simulation game, then asking him to create an RPG just for Akira.
More Info
Mar

20 2019
Determined to beat Haruo so she can go out with him, Hidaka trains hard to refine her skills under the watchful eye of her new gamer friend, Nikotama.
More Info
Mar

20 2019
Hidaka finally confesses her feelings for Haruo. Meanwhile, Akira's private tutor orders Haruo to stay away, telling him he's a bad distraction.
More Info