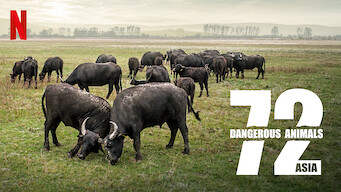 72 Dangerous Animals: Asia: Season 1
Netflix Argentina
1 / 5 (compiled from 1 review source)
Available
Science & Nature Docs, Docuseries, Nature & Ecology Documentaries, Australian TV Shows, Science & Nature TV
Synopsis
From fangs to claws to venomous stings, they all wield deadly weapons. But which creature will be crowned the fiercest of all?
Watch on Netflix
72 Dangerous Animals: Asia: Season 1
Season 1 of 72 Dangerous Animals: Asia has 12 episodes. Because different Netflix countries have different availability for episodes, you'll need to check the episode listing below to see which are available in Argentina.
You can also click on any episode below to get more information on which Netflix countries it is available in.