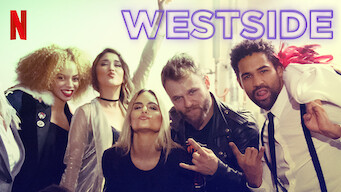 Reality TV, Music & Musicals, US TV Shows, Lifestyle
Synopsis
Nine struggling musicians share the spotlight in this emotional reality series as they navigate the highs and lows of pursuing their Hollywood dreams.
Watch on Netflix
Westside: Season 1
Season 1 of Westside has 8 episodes. Because different Netflix countries have different availability for episodes, you'll need to check the episode listing below to see which are available in Argentina.
You can also click on any episode below to get more information on which Netflix countries it is available in.