Yes, Kramer vs. Kramer is available on Netflix in Argentina, but did you know you can unlock thousands of movies and shows not currently available in Argentina? The release date for Netflix Argentina was September 1st 2015, and here are the dates it was released on Netflix in other countries:
Netflix Australia: Released on December 31st, 2018
Netflix Canada: Released on September 1st, 2018
Netflix France: Released on May 31st, 2018
Netflix New Zealand: Released on April 30th, 2018
Netflix Ireland: Released on April 3rd, 2018
Netflix UK: Released on April 3rd, 2018
Netflix Belgium: Released on May 9th, 2017
Netflix Netherlands: Released on May 9th, 2017
Netflix Luxembourg: Released on March 30th, 2017
Netflix India: Released on February 29th, 2016
Check out this sample list of movies you can unlock through American and International Netflix, including "Born Free (1966)", "The Agony and the Ecstasy (1965)", and "Gentleman's Agreement (1947)"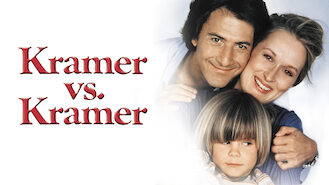 Kramer vs. Kramer
1979
Ted (Dustin Hoffman) is a career-driven yuppie -- until he finds out his dissatisfied wife (Meryl Streep) is leaving him and their 6-year-old son. But just as Ted begins to love being a full-time parent, his wife reappears to reclaim the boy. Poignant and beautifully acted, this cinematic tearjerker swept the 1979 Academy Awards, winning Oscars for Hoffman and Streep in addition to Best Picture, Best Director and Best Screenplay honors.
Cast
Dustin Hoffman

Meryl Streep

Justin Henry

Jane Alexander

Howard Duff

George Coe

JoBeth Williams

Joe Seneca

Bill Moor

Howland Chamberlain