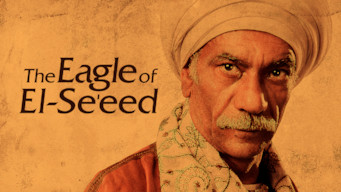 Is
The Eagle of El-Se'eed: Season 1 (2018)
on Netflix Australia?
1 / 5 (compiled from 1 review source)
Australian Netflix Release: March 25, 2019
TV Action & Adventure, TV Dramas, Crime TV Shows, Middle Eastern TV Shows
Synopsis
A police officer and a drug lord become embroiled in a cycle of revenge, each man bent on taking the other down.
Watch on Netflix
Cast
Mohamed Ramadan, Sayed Rajab, Dorra Zarrouk, Dina Talaat, Aida Reyad
The Eagle of El-Se'eed: Season 1
Season 1 of The Eagle of El-Se'eed has 30 episodes. Because different Netflix countries have different availability for episodes, you'll need to check the episode listing below to see which are available in Australia.
You can also click on any episode below to get more information on which Netflix countries it is available in.