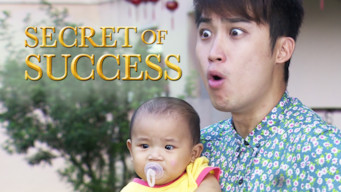 Is
Secret of Success: Season 1 (2015)
on Netflix Australia?
1 / 5 (compiled from 1 review source)
Australian Netflix Release: August 12, 2019
TV Dramas, Malaysian TV Shows, TV Comedies, Romantic TV Shows
Synopsis
An aspiring actor uses a magical book to transport himself inside the movies he had always dreamed of starring in -- but not without consequences. No actors. No scripts. He may have made it into the movies, but he'll have to survive them if he wants to return to reality.
Watch on Netflix
Cast
Jack Tan, Rain Shuaiyu, Rickman Chia, Orange Tan, Bernard He, Kopi Lim Guo Wei, Dennis Gan
Secret of Success: Season 1
Season 1 of Secret of Success has 13 episodes. Because different Netflix countries have different availability for episodes, you'll need to check the episode listing below to see which are available in Australia.
You can also click on any episode below to get more information on which Netflix countries it is available in.