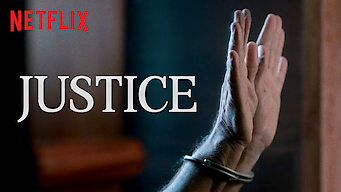 Is
Justice: Season 1 (2018)
on Netflix Australia?
1 / 5 (compiled from 1 review source)
Australian Netflix Release: January 21, 2019
TV Dramas, Crime TV Shows, Middle Eastern TV Shows
Creator(s): William M. Finkelstein, Walter Parkes
Director(s): Ahmed Khaled Moussa
Synopsis
Defying pressure to join her father's firm, a determined young lawyer strikes out on her own and fights to maintain faith in Abu Dhabi's justice system. Daughter, sister and lawyer. From the courtroom to her family home, she's prepared to face life's challenges head-on.
Watch on Netflix
Cast
Fatima Al Taei, Mansoor Alfeeli, Malak Al Khalidi, Khalifa Albhri, Nivin Madi, Mohammed Alamry, Bilal Abdullah, Abdullah Almaqbali, Alaa Shaker, Abdullah Bin Haidar, Humaid Alawadi
Justice: Season 1
Season 1 of Justice has 18 episodes. Because different Netflix countries have different availability for episodes, you'll need to check the episode listing below to see which are available in Australia.
You can also click on any episode below to get more information on which Netflix countries it is available in.