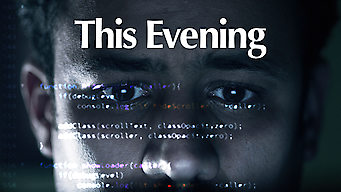 Is
This Evening: Later Tonight: Season 1 (2017)
on Netflix Australia?
1 / 5 (compiled from 1 review source)
Australian Netflix Release: March 10, 2019
TV Dramas, Social Issue TV Dramas, Middle Eastern TV Shows
Synopsis
The lives of a wealthy couple hiding their marital problems intersect with a group of hackers and the young women they exploit. Where there are secrets, there's coercion. Everyone's hiding something, and these days, nothing stays private.
Watch on Netflix
Cast
Eyad Nassar, Ahmed Dawood, Mohamed Farraag, Hanan Motawie, Arwa Gouda, Bassel Alzaro
This Evening: Later Tonight: Season 1
Season 1 of This Evening has 30 episodes. Because different Netflix countries have different availability for episodes, you'll need to check the episode listing below to see which are available in Australia.
You can also click on any episode below to get more information on which Netflix countries it is available in.