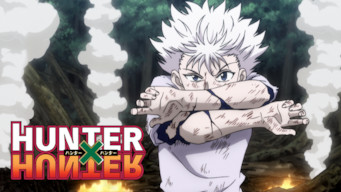 Is
Hunter X Hunter (2011): Season 5 (2013)
on Netflix Bangladesh?
4 / 5 (compiled from 1 review source)
Bangladeshi Netflix Release: October 31, 2018
Japanese TV Shows, Anime Series, TV Shows based on Comics, Sci-Fi & Fantasy Anime, Action Anime
Synopsis
To fulfill his dreams of becoming a legendary Hunter like his dad, a young boy must pass a rigorous examination and find his missing father. He can't wait to be a famous Hunter like his long-lost dad. Welcome to your new career little man. Hope you survive!
Watch on Netflix
Cast
Megumi Han, Mariya Ise, Keiji Fujiwara, Miyuki Sawashiro, Daisuke Namikawa