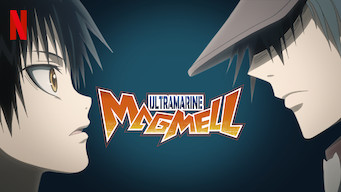 Ultramarine Magmell: Season 1
Netflix Belgium
1 / 5 (compiled from 1 review source)
Belgian Netflix Release: October 10, 2019
Japanese TV Shows, Anime Series, Shounen Anime, TV Shows Based on Manga, Sci-Fi & Fantasy Anime, Action Anime
Synopsis
Decades after the sudden birth of a new continent, a young rescuer-for-hire provides aid to adventurers exploring this dangerous, uncharted world. Unknown creatures. Deadly pitfalls. With so many reckless adventurers out to make a fortune, someone's got to rescue them.
Watch on Netflix
Cast
Kengo Kawanishi, M・A・O, Toshiyuki Morikawa, Hibiku Yamamura, Satoshi Mikami, Koji Yusa, Hiroshi Yanaka, Shiro Saito, Keiichi Sonobe
Ultramarine Magmell: Season 1
Season 1 of Ultramarine Magmell has 13 episodes. Because different Netflix countries have different availability for episodes, you'll need to check the episode listing below to see which are available in Belgium.
You can also click on any episode below to get more information on which Netflix countries it is available in.