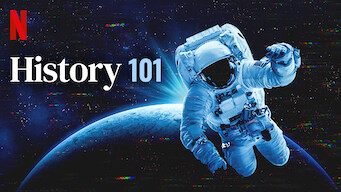 History 101: Season 1
Netflix Belgium
1 / 5 (compiled from 1 review source)
Belgian Netflix Release: May 22, 2020
Social & Cultural Docs, Docuseries, British TV Shows
Synopsis
Infographics and archival footage deliver bite-size history lessons on scientific breakthroughs, social movements and world-changing discoveries. Quick hits of history answer humanity's biggest questions: How did we get here? And where are we going next?
Watch on Netflix
History 101: Season 1
Season 1 of History 101 has 10 episodes. Because different Netflix countries have different availability for episodes, you'll need to check the episode listing below to see which are available in Belgium.
You can also click on any episode below to get more information on which Netflix countries it is available in.