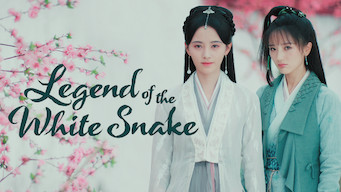 Is
The Legend of White Snake: Season 1 (2019)
on Netflix Brazil?
1 / 5 (compiled from 1 review source)
Brazilian Netflix Release: July 5, 2019
Chinese TV Shows, TV Dramas, TV Sci-Fi & Fantasy, Romantic TV Shows
Synopsis
In this new take on a classic tale, an ancient snake spirit transforms into a beautiful woman and falls in love with a doctor unaware of her true form. She longed to be immortal. But what is eternal life worth without the one you love?
Watch on Netflix
Cast
Yu Menglong, Ju Jingyi, Pei Zitian, Xiao Yan, Nie Zihao, Yu Lang
The Legend of White Snake: Season 1
Season 1 of The Legend of White Snake has 36 episodes. Because different Netflix countries have different availability for episodes, you'll need to check the episode listing below to see which are available in Brazil.
You can also click on any episode below to get more information on which Netflix countries it is available in.