Yes, Conor McGregor: Notorious is available on Netflix in Canada, but did you know you can unlock thousands of movies and shows not currently available in Canada? The release date for Netflix Canada was December 5th 2018, and here are the dates it was released on Netflix in other countries:
Netflix Ireland: Released on January 1st, 2019
Netflix UK: Released on January 1st, 2019
Netflix Australia: Released on December 31st, 2018
Netflix USA: Released on April 14th, 2018
Check out this sample list of movies you can unlock through American and International Netflix, including "Beats, Rhymes & Life: The Travels of A Tribe Called Quest (2011)", "Trouble the Water (2008)", and "Joe Strummer: The Future Is Unwritten (2006)"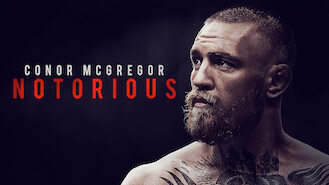 Conor McGregor: Notorious
2017
From making ends meet to lavish rides and fur coats, the Irish MMA champion grants an all-access pass to the highs -- and lows -- of his ascent. An intimate view of a sporting icon's journey. Beyond the Octagon, behind the glam, the bravado, and the infamy.