Yes, Feral is available on Netflix in Canada, but did you know you can unlock thousands of movies and shows not currently available in Canada? The release date for Netflix Canada was December 5th 2018, and it's currently not available on Netflix in any other countries.
Check out this sample list of movies you can unlock through American and International Netflix, including "Land of the Dead (2005)", "The Horde (2009)", and "Halloween II (2009)"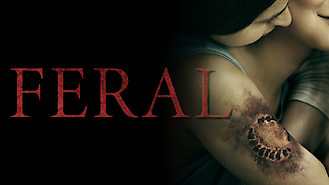 Feral
2017
A hiking trip for six medical students turns deadly when they're faced with a virus that transforms people into cannibalistic zombies. They began this trip as friends. One fateful encounter could turn them into flesh-eating foes.
Cast
Scout Taylor-Compton

Olivia Luccardi

Lew Temple

Renee Olstead

Brock Kelly

Landry Allbright

George Finn

Samantha Gangal

Mark Musashi

Levi Ashlyn