Yes, Lethal Weapon, Season 2 is available on Netflix in Canada, but did you know you can unlock thousands of movies and shows not currently available in Canada? The release date for Netflix Canada was December 6th 2018, and it's currently not available on Netflix in any other countries.
Check out this sample list of movies you can unlock through American and International Netflix, including "The Good Guys (2010)", "Sons of Anarchy (2008-2011)", and "Parks and Recreation (2009-2011)"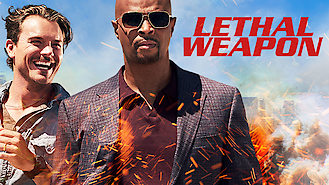 Lethal Weapon, Season 2
2016
After losing his wife and unborn child, ex-Navy SEAL Riggs joins the LAPD, where his recklessness creates tensions with seasoned partner Murtaugh. One's an out-of-control risk taker; the other's a calm by-the-book guy. It's a bromance made in cop heaven.
Cast
Damon Wayans

Clayne Crawford

Jordana Brewster

Kevin Rahm

Keesha Sharp