Yes, Looney Tunes: Rabbit's Run is available on Netflix in Canada, but did you know you can unlock thousands of movies and shows not currently available in Canada? The release date for Netflix Canada was December 5th 2018, and it's currently not available on Netflix in any other countries.
Check out this sample list of movies you can unlock through American and International Netflix, including "The Adventures of Tintin (2011)", "Penelope (2006)", and "CJ7 (2008)"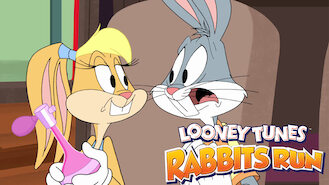 Looney Tunes: Rabbit's Run
2016
When a perfume sales-bunny inadvertently creates an invisibility potion, she and her new pal Bugs find themselves enmeshed in a caper full of danger. All she wants is to do is create an iconic perfume that changes lives. Is that really so much for a bunny to ask for?