Yes, The Constant Gardener is available on Netflix in Canada, but did you know you can unlock thousands of movies and shows not currently available in Canada? The release date for Netflix Canada was February 15th 2017, and here are the dates it was released on Netflix in other countries:
Netflix Argentina: Released on January 3rd, 2018
Netflix Japan: Released on October 31st, 2015
Netflix Italy: Released on October 21st, 2015
Netflix Luxembourg: Released on September 25th, 2014
Netflix Belgium: Released on September 20th, 2014
Netflix Austria: Released on September 20th, 2014
Netflix Switzerland: Released on September 20th, 2014
Netflix Germany: Released on September 18th, 2014
Netflix France: Released on September 15th, 2014
Netflix Netherlands: Released on October 15th, 2013
Check out this sample list of movies you can unlock through American and International Netflix, including "The Boys from Brazil (1978)", "In Bruges (2008)", and "Gomorrah (2008)"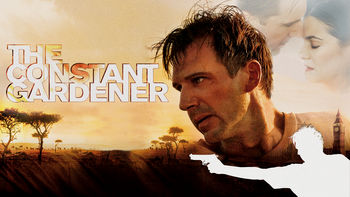 The Constant Gardener
2005
Justin Quayle, a member of the British High Commission based in Africa, launches a quest for the truth and begins his own international investigation when his wife is murdered. But he uncovers a conspiracy more dangerous than he could have imagined.
Cast
Ralph Fiennes

Bill Nighy

Rachel Weisz

Danny Huston

Hubert Koundé

Daniele Harford

Packson Ngugi

Damaris Itenyo Agweyu

Bernard Otieno Oduor

Keith Pearson

Donald Sumpter

Richard McCabe