Yes, The Free Man is available on Netflix in Canada, but did you know you can unlock thousands of movies and shows not currently available in Canada? The release date for Netflix Canada was December 5th 2018, and here are the dates it was released on Netflix in other countries:
Netflix USA: Released on October 1st, 2017
Check out this sample list of movies you can unlock through American and International Netflix, including "Deep Water (2006)", "Undefeated (2011)", and "Faster (2003)"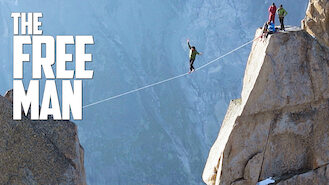 The Free Man
2016
Olympic freestyle skier Jossi Wells learns the dangerous extreme sport of highlining with help from death-defying daredevils the Flying Frenchies. Some believe what they're doing is crazy. But in facing their deepest fears, they believe they're truly free.