The Pixar Story is not available on Netflix in Canada, but it can be unlocked and watched on Netflix anywhere worldwide! No release date has been given yet for when it might be available on Netflix in Canada, but here are some countries where it can be streamed online, along with the release date for each country:
Netflix USA: Released on November 23rd, 2018
Netflix Netherlands: Released on April 18th, 2016
Netflix Belgium: Released on September 20th, 2014
Check out our steps for watching The Pixar Story from Canada through Netflix USA, plus watch American Netflix, through many other countries and more than double your Netflix catalogue!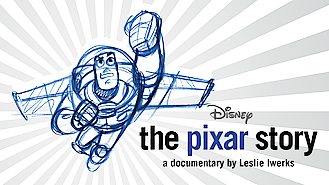 The Pixar Story
2007
Go behind the scenes at Pixar Animation Studios with this Emmy-nominated documentary tracing the creation and history of the groundbreaking company.
Cast
Ed Catmull

John Lasseter

Steve Jobs

George Lucas

Michael Eisner

Brad Bird

Tim Allen

Tom Hanks

Stacy Keach