Yes, Wild Kratts, Season 4 is available on Netflix in Canada, but did you know you can unlock thousands of movies and shows not currently available in Canada? The release date for Netflix Canada was December 5th 2018, and it's currently not available on Netflix in any other countries.
Check out this sample list of movies you can unlock through American and International Netflix, including "It's Always Sunny in Philadelphia (2005-2012)", "Penelope (2006)", and "Go Diego Go! (2005)"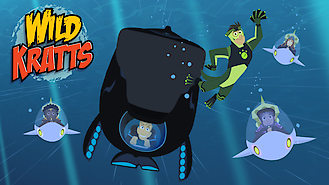 Wild Kratts, Season 4
2011
Zoologists Martin and Chris Kratt morph from live forms into their animated selves, complete with Creature Power Suits, in this animal show for kids. Two brothers and their friends travel the world, learning about animals -- and lending a paw wherever they're needed.
Cast
Chris Kratt

Martin Kratt

Athena Karkanis

Heather Bambrick

Johnathen Malen

Zachary Bennette

Eva Almos

Cory Doran