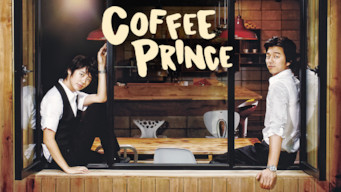 Is
Coffee Prince: Season 1 (2007)
on Netflix Denmark?
1 / 5 (compiled from 1 review source)
Danish Netflix Release: September 24, 2019
TV Dramas, Romantic Favorites, Korean TV Shows, TV Comedies, Romantic TV Shows, TV Shows Based on Books
Synopsis
Han Kyul gives his family's café a new spin, hiring only good-looking men to work there -- plus an androgynous-looking girl he mistakes for a man. His plan was flawless: Hire an attractive man to pose as his gay lover. Unfortunately, he hired the wrong woman.
Watch on Netflix
Cast
Yoon Eun-hye, Gong Yoo, Lee Sun-kyun, Chae Jung-an, Kim Chang-wan, Kim Dong-wook, Kim Jae-uck, Lee Eon
Coffee Prince: Season 1
Season 1 of Coffee Prince has 17 episodes. Because different Netflix countries have different availability for episodes, you'll need to check the episode listing below to see which are available in Denmark.
You can also click on any episode below to get more information on which Netflix countries it is available in.