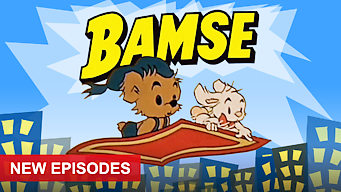 Bamse: Bamse
Netflix Denmark
1 / 5 (compiled from 1 review source)
Danish Netflix Release: March 8, 2019
TV Shows based on Comics, Kids' TV, Scandinavian TV Shows, Swedish TV Shows, TV Cartoons, Nordic TV Shows
Creator(s): Rune Andréasson
Synopsis
Bamse is the sweetest brown bear around -- and he's also the strongest bear in the world when he eats a special type of honey his grandma makes. Bamse is cute, cuddly and kind, but he's not quite your average bear -- he eats honey that gives him super strength!
Watch on Netflix
Bamse: Bamse
Season 1 of Bamse has 10 episodes. Because different Netflix countries have different availability for episodes, you'll need to check the episode listing below to see which are available in Denmark.
You can also click on any episode below to get more information on which Netflix countries it is available in.