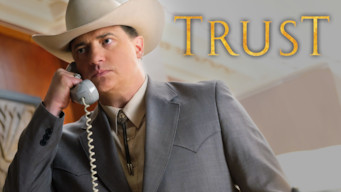 Is
Trust: Trust: Season 1 (2018)
on Netflix Egypt?
Trust: Trust: Season 1 is not available on Netflix Egypt
TV Dramas, Crime TV Shows, US TV Shows
Creator(s): Simon Beaufoy
Synopsis
When the Italian mafia kidnaps the heir to the Getty Oil fortune in Rome for a handsome ransom, the cracks in a tycoon's family begin to show. He's been taken for millions his magnate grandfather won't pay. In this family, time is money they can't afford to lose.
Cast
Donald Sutherland, Hilary Swank, Harris Dickinson, Brendan Fraser, Michael Esper, Luca Marinelli, Hannah New, Giuseppe Battiston, Sophie Winkleman, Verónica Echegui, Francesco Colella, Donatella Finocchiaro, Giovanni D'Aleo, Nicola Rignanese, Niccolò Senni, Anna Chancellor, Amanda Drew, Andrea Arcangeli, Silas Carson, Charlotte Riley
Trailer