Yes, Dumbo is available on Netflix in Egypt, but did you know you can unlock thousands of movies and shows not currently available in Egypt? The release date for Netflix Egypt was February 5th 2019, and here are the dates it was released on Netflix in other countries:
Netflix Netherlands: Released on February 3rd, 2017
Netflix Belgium: Released on September 20th, 2014
Check out this sample list of movies you can unlock through American and International Netflix, including "Das Boot: Director's Cut (1981)", "The Black Stallion Returns (1983)", and "Born Free (1966)"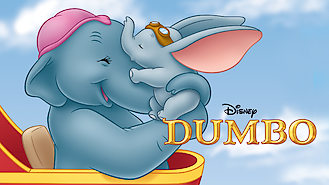 Dumbo
1941
Dumbo is a baby elephant born with oversized ears and a supreme lack of confidence. But thanks to his even more diminutive buddy -- Timothy the Mouse -- the pint-sized pachyderm learns to surmount all obstacles.
Cast
John McLeish

Edward Brophy

Verna Felton

Cliff Edwards

Herman Bing

Margaret Wright

Sterling Holloway

Noreen Gammill

Sarah Selby

Billy Bletcher