Yes, This Evening, Season 1 is available on Netflix in Egypt, but did you know you can unlock thousands of movies and shows not currently available in Egypt? The release date for Netflix Egypt was February 4th 2019, and here are the dates it was released on Netflix in other countries:
Netflix Israel: Released on February 4th, 2019
Check out this sample list of movies you can unlock through American and International Netflix, including "Lights Out (2011)", "The Chicago Code (2011)", and "Terriers (2010)"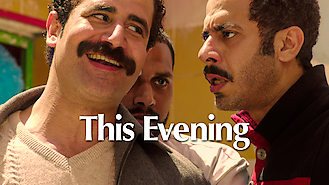 This Evening, Season 1
2017
The lives of a wealthy couple hiding their marital problems intersect with a group of hackers and the young women they exploit. Where there are secrets, there's coercion. Everyone's hiding something, and these days, nothing stays private.
Cast
Iyad Nasar

Akira Goda

Ahmed El-Daoud