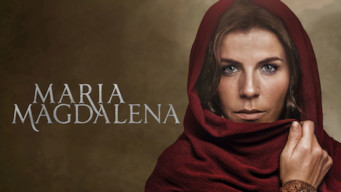 Is
Maria Magdalena: Season 1 (2018)
on Netflix Finland?
1 / 5 (compiled from 1 review source)
Maria Magdalena: Season 1 is not available on Netflix Finland
TV Dramas, Faith & Spirituality, TV Soaps, Epics, Mexican TV Shows, Latin American TV Shows
Creator(s): Lina Uribe, Darío Vanegas, Jaqueline Vargas
Synopsis
This drama follows the life of religious enigma María Magdalena as she navigates an oppressive society and becomes one of Jesus' most devout followers. A defiant woman. A celebrated disciple. Even in tumultuous times, she would not let society's setbacks define her.
Cast
María Fernanda Yepes, Manolo Cardona, Andrés Parra, Luis Roberto Guzmán, César Mora, Pakey Vázquez, Alejandro de Marino, Gustavo Sánchez Parra, Jacqueline Arenal, Claudio Cataño, Andrés Suárez, Danielle Arciniegas, Juan Fernando Sánchez
Maria Magdalena: Season 1
Season 1 of Maria Magdalena has 42 episodes. Because different Netflix countries have different availability for episodes, you'll need to check the episode listing below to see which are available in Finland.
You can also click on any episode below to get more information on which Netflix countries it is available in.