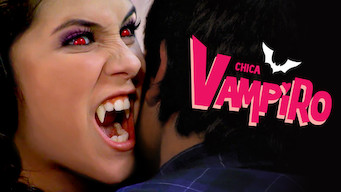 Chica Vampiro: Season 1
Netflix Finland
4.5 / 5.0 (compiled from 1 review source)
TV Comedies, Teen TV Shows, Colombian TV Shows, Fantasy TV Shows
Synopsis
At 16, Daisy becomes a vampire like her parents, but her heart is still very much human, and longs to be with her mortal neighbor and first love, Max. Teen life is tough: homework, zits, dating, learning to be a vampire ... HEY! Somebody warn her prom date!
Unable to Watch without Unlocking
Cast
Greeicy Rendón, Santiago Talledo, Eduardo Pérez, Jacqueline Arenal, Juan Pablo Obregón, Linda Lucía Callejas, Lorena Garcia, Estefany Escobar
Chica Vampiro: Season 1
Season 1 of Chica Vampiro has 42 episodes. Because different Netflix countries have different availability for episodes, you'll need to check the episode listing below to see which are available in Finland.
You can also click on any episode below to get more information on which Netflix countries it is available in.