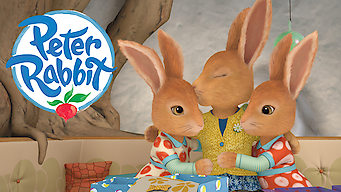 Is
Peter Rabbit: Season 5 (2012)
on Netflix France?
1 / 5 (compiled from 1 review source)
Peter Rabbit: Season 5 is not available on Netflix France
Kids' TV, Animal Tales, Animation, TV Shows based on Books
Synopsis
Six-year-old Peter Rabbit lives with his mom under a giant fir tree, but he wants to uphold the spirit of his late father by striking out on his own. When you're a rabbit this fun and plucky, life is a forest full of friends, danger and adventure. Let's hop to it!
Cast
Daan van Dalen, Roan Pronk, Floor Kloosterman