Yes, Action Point is available on Netflix in France, but did you know you can unlock thousands of movies and shows not currently available in France? The release date for Netflix France was February 4th 2019, and it's currently not available on Netflix in any other countries.
Check out this sample list of movies you can unlock through American and International Netflix, including "Mary and Max (2009)", "How to Steal a Million (1966)", and "Play It Again, Sam (1972)"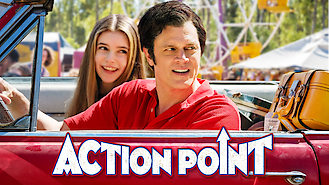 Action Point
2018
A daredevil stuntman builds a second-rate amusement park in New Jersey and fights to keep it open when a greedy developer arrives on the scene. No rules. No speed limits. When their beloved park is at risk of shutting down, they'll risk everything for a good time.
Cast
Johnny Knoxville

Eleanor Worthington Cox

Chris Pontius

Dan Bakkedahl

Johnny Pemberton

Brigette Lundy-Paine

Eric Manaka

Joshua Hoover