Yes, Ordinary People is available on Netflix in France, but did you know you can unlock thousands of movies and shows not currently available in France? The release date for Netflix France was February 6th 2019, and it's currently not available on Netflix in any other countries.
Check out this sample list of movies you can unlock through American and International Netflix, including "The English Patient (1996)", "Brokeback Mountain (2005)", and "Born Free (1966)"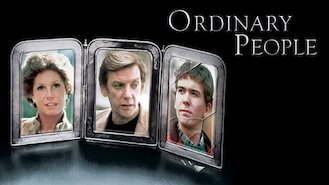 Ordinary People
1980
Everything is in its proper place in the Jarrett household -- except the past. Mary Tyler Moore scored an Oscar nod for her role as repressed mother Beth Jarrett, whose favorite son has died, leaving her with another (Timothy Hutton) she can barely tolerate. The film also netted four Academy Awards, including Best Picture, Best Director (Robert Redford, in his directorial bow), Best Adapted Screenplay and Best Supporting Actor for young Hutton.
Cast
Donald Sutherland

Mary Tyler Moore

Timothy Hutton

Judd Hirsch

M. Emmet Walsh

Elizabeth McGovern

Dinah Manoff

Fredric Lehne

James Sikking

Basil Hoffman

Scott Doebler

Quinn K. Redeker