Yes, Turf is available on Netflix in France, but did you know you can unlock thousands of movies and shows not currently available in France? The release date for Netflix France was December 5th 2018, and it's currently not available on Netflix in any other countries.
Check out this sample list of movies you can unlock through American and International Netflix, including "Nothing to Hide (2018)", "On the Other Side of the Tracks (2012)", and "Heartbreaker (2010)"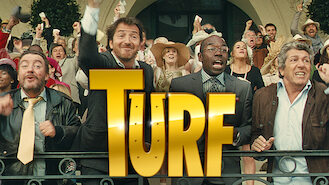 Turf
2013
Tired of losing it all in offtrack betting, four buddies are tricked into buying a horse that refuses to race -- until a determined trainer arrives. They're down on their luck. But can an intractable mare and an eccentric horse whisperer end their losing streak?
Cast
Alain Chabat

Edouard Baer

Lucien Jean-Baptiste

Philippe Duquesne

Sergi Lopez

Vahina Giocante

Gérard Depardieu

Héléna Noguerra

Nozha Khouadra

Abbes Zahmani