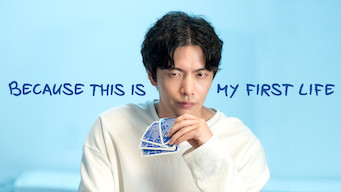 Because This Is My First Life: Season 1
Netflix Germany
1 / 5 (compiled from 1 review source)
Available
Romantic TV Comedies, Korean TV Shows, TV Comedies
Creator(s): Park Joon-hwa, Yun Nan-jung
Synopsis
Two housemates get married for financial convenience, but discover nothing is simple when it comes to demanding in-laws, or facing their growing bond.
Watch on Netflix
Cast
Lee Min-ki, Jung So-min, Esom, Kim Ga-eun, Park Byung-eun, Kim Min-seok, Moon Hee-kyung, Kim Byung-ok, Kim Sun-young
Because This Is My First Life: Season 1
Season 1 of Because This Is My First Life has 16 episodes. Because different Netflix countries have different availability for episodes, you'll need to check the episode listing below to see which are available in Germany.
You can also click on any episode below to get more information on which Netflix countries it is available in.