Yes, Thirteen is available on Netflix in Germany, but did you know you can unlock thousands of movies and shows not currently available in Germany? The release date for Netflix Germany was December 5th 2018, and here are the dates it was released on Netflix in other countries:
Netflix Switzerland: Released on December 5th, 2018
Netflix Austria: Released on December 5th, 2018
Check out this sample list of movies you can unlock through American and International Netflix, including "Jackie Brown (1997)", "The Wrestler (2008)", and "The English Patient (1996)"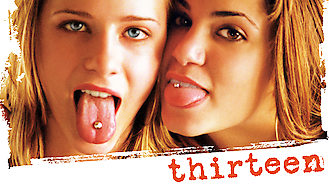 Thirteen
2003
The 13-year-old Tracy leaves her good-girl image behind when she befriends Evie, a popular classmate who introduces her to sex, drugs and crime. Junior high means sex and shoplifting, getting high and hurting yourself. This is just how far she can fall.
Cast
Evan Rachel Wood

Holly Hunter

Nikki Reed

Jeremy Sisto

Brady Corbet

Deborah Kara Unger

Kip Pardue

Sarah Clarke

D.W. Moffett

Vanessa Hudgens

Jenicka Carey