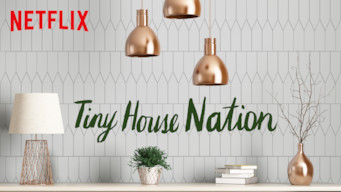 Is
Tiny House Nation: Volume 1 (2019)
on Netflix Hong Kong?
Hong Kongese Netflix Release: May 10, 2019
Makeover Reality TV, Lifestyle, US TV Shows, Reality TV
Synopsis
Traveling the U.S., host John Weisbarth and expert Zack Giffin are helping families prep for the tiny lifestyle and create hypercustomized mini homes. You can have it all, while going small. With hard work and imagination, these dreamers are fully embracing tiny living.
Watch on Netflix
Trailer