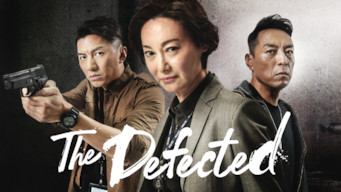 Is
The Defected: Season 1 (2019)
on Netflix Hong Kong?
1 / 5 (compiled from 1 review source)
Hong Kongese Netflix Release: May 13, 2019
TV Dramas, Crime TV Shows
Synopsis
After surviving a near-fatal injury on the job, a cop sets out to investigate a conspiracy involving the top brass of the police department. Crime. Power. Treachery. This cop is determined to set the record straight and restore justice. Will he live to see it?
Watch on Netflix
Cast
Kara Hui, Philip Keung, Benjamin Yuen, Sisley Choi, Hui Shiu Hung, Ben Wong, Joman Chiang
The Defected: Season 1
Season 1 of The Defected has 30 episodes. Because different Netflix countries have different availability for episodes, you'll need to check the episode listing below to see which are available in Hong Kong.
You can also click on any episode below to get more information on which Netflix countries it is available in.