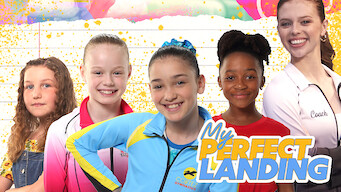 My Perfect Landing: Season 1
Netflix Hong Kong
1 / 5 (compiled from 1 review source)
Hong Kongese Netflix Release: August 1, 2020
Kids' TV, Canadian TV Shows
Creator(s): Frank Van Keeken
Synopsis
Everything changes for talented young gymnast Jenny Cortez when she moves with her family from Miami to Toronto to open a new gymnastics club. Gymnastics runs in the family, and Jenny's got a gift. But is she ready to step out and show the world what she's got?
Watch on Netflix
Cast
Morgan Wigle, Tom Hulshof, Helena Marie, Shawn Thompson, Natasha Zaborski, Ajanae Stephenson, Francesca Van Keekan, Jordan Clark
My Perfect Landing: Season 1
Season 1 of My Perfect Landing has 14 episodes. Because different Netflix countries have different availability for episodes, you'll need to check the episode listing below to see which are available in Hong Kong.
You can also click on any episode below to get more information on which Netflix countries it is available in.