Yes, Terrace House: Opening New Doors, Part 5 is available on Netflix in Hong Kong, but did you know you can unlock thousands of movies and shows not currently available in Hong Kong? The release date for Netflix Hong Kong was January 10th 2019, and here are the dates it was released on Netflix in other countries:
Netflix New Zealand: Released on January 10th, 2019
Netflix Japan: Released on October 8th, 2018
Check out this sample list of movies you can unlock through American and International Netflix, including "Friends: Naki on the Monster Island (2011)", "Unhandy Handyman (2015)", and "Terrace House (2012)"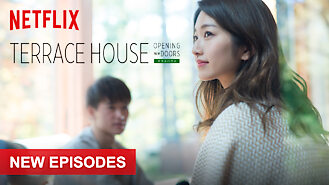 Terrace House: Opening New Doors, Part 5
2017
A group of young people -- including a chef, a snowboarder and an ice hockey player -- gather in the Karuizawa woods while pursuing their dreams. They're looking for love together. This time, their search takes place in a luxury cabin in the woods.
Cast
You

Reina Triendl

Yoshimi Tokui

Azusa Babazono

Ryota Yamasato

Shono Hayama