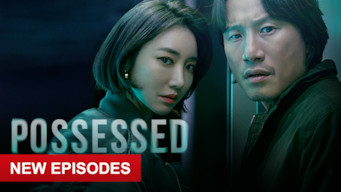 Is
Possessed: Season 1 (2019)
on Netflix India?
1 / 5 (compiled from 1 review source)
Indian Netflix Release: April 7, 2019
TV Dramas, Crime TV Shows, TV Thrillers, Korean TV Shows, TV Sci-Fi & Fantasy
Synopsis
A reluctant clairvoyant joins forces with a brusque police detective hiding a soft heart to help him solve criminal cases using her psychic abilities. She tries to hide her paranormal powers -- but they may be the only way to stop an evil force from beyond the grave.
Watch on Netflix
Cast
Song Sae-byeok, Go Joon-hee, Youn Jung-hoon, Jo Han-sun, Lee Won-jong, Park Gene-woo, Kwon Hyuk-hyun, Park Sang-min
Possessed: Season 1
Season 1 of Possessed has 16 episodes. Because different Netflix countries have different availability for episodes, you'll need to check the episode listing below to see which are available in India.
You can also click on any episode below to get more information on which Netflix countries it is available in.