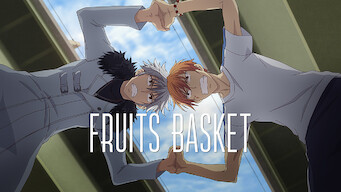 Fruits Basket: Fruits Basket 1st season
Netflix India
1 / 5 (compiled from 1 review source)
Indian Netflix Release: December 15, 2019
Japanese TV Shows, Anime Series, Drama Anime, TV Shows Based on Manga, School Anime
Synopsis
Tohru Honda moves in with the reclusive Soma clan after her family dies, and learns their secret: they've been bound for centuries by a zodiac curse. She's lost everyone, but she's still got her smile. Being alone might be easier, but believing in your friends changes everything.
Watch on Netflix
Cast
Manaka Iwami, Nobunaga Shimazaki, Yuma Uchida, Yuichi Nakamura, Rie Kugimiya, Megumi Han, Kazuyuki Okitsu, Makoto Furukawa, Takahiro Sakurai, Maaya Sakamoto, Atsumi Tanezaki, Satomi Sato, Miyuki Sawashiro
Fruits Basket: Fruits Basket 1st season
Season 1 of Fruits Basket has 25 episodes. Because different Netflix countries have different availability for episodes, you'll need to check the episode listing below to see which are available in India.
You can also click on any episode below to get more information on which Netflix countries it is available in.