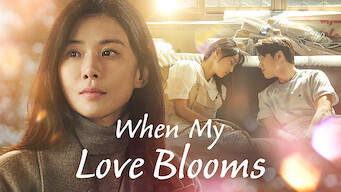 When My Love Blooms: Season 1
Netflix India
1 / 5 (compiled from 1 review source)
Indian Netflix Release: October 16, 2020
TV Dramas, Romantic TV Dramas, Korean TV Shows
Creator(s): Son Jung-hyun, Jeon Hee-young
Synopsis
A man and woman who were in love in their 20s meet again in their 40s, and find that they've both become different people during their years apart. He's become someone he used to despise. She's lost the sparkle in her eyes. But their hearts never forgot each other.
Watch on Netflix
Cast
Yoo Ji-tae, Lee Bo-young, Park Jin-young, Jeon So-nee
When My Love Blooms: Season 1
Season 1 of When My Love Blooms has 16 episodes. Because different Netflix countries have different availability for episodes, you'll need to check the episode listing below to see which are available in India.
You can also click on any episode below to get more information on which Netflix countries it is available in.