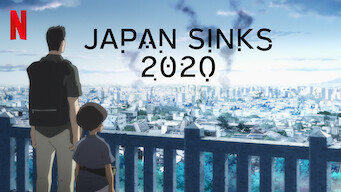 Japan Sinks: 2020: Season 1
Netflix Ireland
1 / 5 (compiled from 1 review source)
Irish Netflix Release: July 9, 2020
Drama Anime, Anime Series, Japanese TV Shows, TV Shows Based on Books
Synopsis
After catastrophic earthquakes devastate Japan, one family's resolve is tested on a journey of survival through the sinking archipelago. Earthquakes. A volcano. Sinking islands. Amid the destruction, a group of survivors tries to make it out alive.
Watch on Netflix
Cast
Reina Ueda, Tomo Muranaka, Yuko Sasaki, Masaki Terasoma, Hiroyuki Yoshino, Kensho Ono
Japan Sinks: 2020: Season 1
Season 1 of Japan Sinks: 2020 has 10 episodes. Because different Netflix countries have different availability for episodes, you'll need to check the episode listing below to see which are available in Ireland.
You can also click on any episode below to get more information on which Netflix countries it is available in.